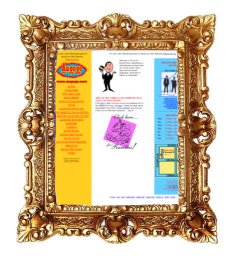 The goal of the Paleoweb.org project is to collect websites to expose to coming generations the state of art of Website use, from the early times of Internet.
Each website from this growing museum is hosted in a frozen state under his orginal domain name, with a dedicated page on the Paleoweb website, with related information about the history of the website, and its remarkable features.
All the websites to be included in the museum are not further developed by their creator, and selected to enter the museum.
The growing museum is entirely free to visit, and we hope you enjoy it!
As seen on: